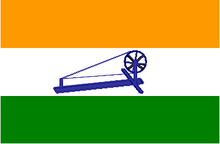 From its foundation on 28 December 1885 till the time of independence of India on August 15, 1947, the Indian National Congress was the largest and most prominent Indian public organization, and central and defining influence of the Indian Independence Movement.
Although initially and primarily a political body, the Congress transformed itself into a national vehicle for social reform and human upliftment. And the Congress's foundations in democracy and multiculturalism helped make India a consistently democratic and free nation. The Congress was the strongest foundation and defining influence of modern Indian nationalism.
Ad blocker interference detected!
Wikia is a free-to-use site that makes money from advertising. We have a modified experience for viewers using ad blockers

Wikia is not accessible if you've made further modifications. Remove the custom ad blocker rule(s) and the page will load as expected.