The entire work of this article is based on "Census of India", conducted by "The Office of the Registrar General and Census Commissioner, India" under Ministry of Home Affairs, Government of India.[1][2]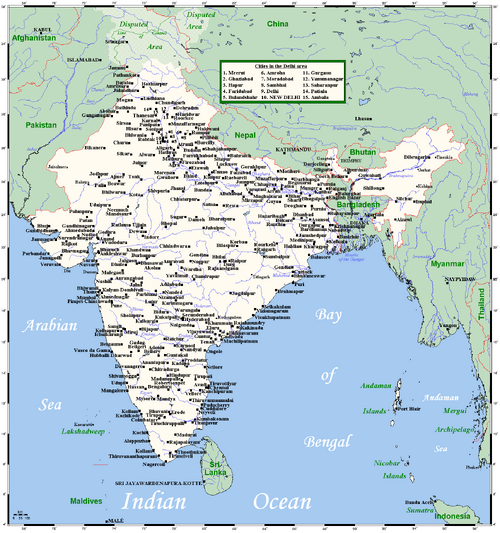 Introduction
According to the data from the Census of 2011, cities and towns can be broadly classified as:[3]
Class I – Population greater than 100,000
Class II – Population between 50,000 – 99,999
Class III – Population between 20,000 – 49,999
Class IV - Polulation between 10,000 and 19,999
Class V - Population between 5,000 and 9,999
Class VI - Population less than 5,000
Population List
>5,000,000- Megacity
1,000,000-4,999,999 - Metropolis
500,000-999,999 - Sub-Metropolis
124154212 - Small Village
Abbreviations
Abbreviations used in this article are:
C.B - Cantonment Board/Cantonment
C.M.C – City Municipal Council
C.T – Census Town
E.O – Estate Office
G.P - Gram Panchayat
I.N.A – Industrial Notified Area
I.T.S - Industrial Township
M – Municipality
M.B – Municipal Board
M.C – Municipal Committee
M.Cl – Municipal Council
M.Corp. – Municipal Corporation /Corporation
N.A – Notified Area
N.A.C – Notified Area Committee/Notified Area Council
N.P – Nagar Panchayat
N.T – Notified Town
N.T.A – Notified Town Area
S.T.C - Small Town Committee
T.C – Town Committee/Town Area Committee
T.M.C – Town Municipal Council
T.P – Town Panchayat
T.S.- Township
U.A – Urban Agglomeration
A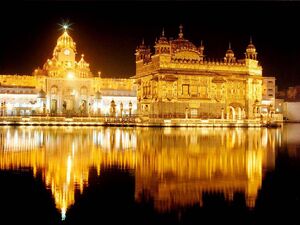 References
↑ Census of India _ About Us. Census of India.
↑ Census of India. Census of India.
↑ Census of India - 2001. Census of India.
Ad blocker interference detected!
Wikia is a free-to-use site that makes money from advertising. We have a modified experience for viewers using ad blockers

Wikia is not accessible if you've made further modifications. Remove the custom ad blocker rule(s) and the page will load as expected.