Hi, everyone.I am from India and this blog is about population & illiteracy in India.I felt this is the best place to represent this problem of our economy.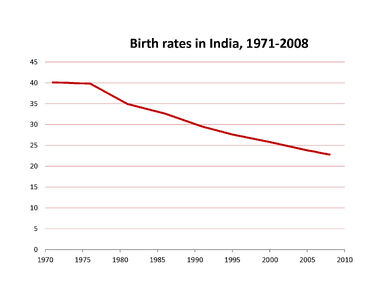 We are second most populous
country in the world, with over 1.21 billion people (2011 census), more than a sixth of the world's population. Already containing 17.5% of the world's population, India is projected to be the world's populous contry in ther world
by 2025, surpassing
China
, its population reaching 1.6 billion by 2050.
Its population growth rate is 1.41%, ranking
102nd
in the world in 2010.
Ad blocker interference detected!
Wikia is a free-to-use site that makes money from advertising. We have a modified experience for viewers using ad blockers

Wikia is not accessible if you've made further modifications. Remove the custom ad blocker rule(s) and the page will load as expected.