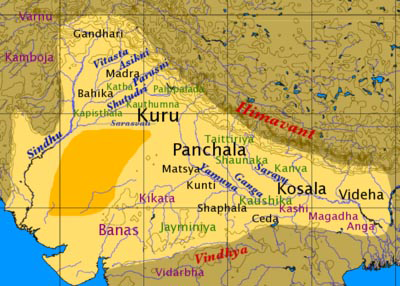 The Vedic period (or Vedic Age) is the period in the history of India during which the Vedas, the oldest sacred texts of Hinduism, were being composed. Scholars place the Vedic period in the 2nd millennium and 1st millennium continuing up to the 6th century BCE based on literary evidence.
The associated culture, sometimes referred to as Vedic civilization, was centered in northern and northwestern part of the Indian subcontinent. Its early phase saw the formation of various kingdoms of Ancient India. In its late phase (from ca. 700 BCE), it saw the rise of the Mahajanapadas, and was succeeded by the golden age of Hinduism and classical Sanskrit literature, the Maurya Empire.
Ad blocker interference detected!
Wikia is a free-to-use site that makes money from advertising. We have a modified experience for viewers using ad blockers

Wikia is not accessible if you've made further modifications. Remove the custom ad blocker rule(s) and the page will load as expected.